Part two of my cruise scrapbook, made at my cropping weekend!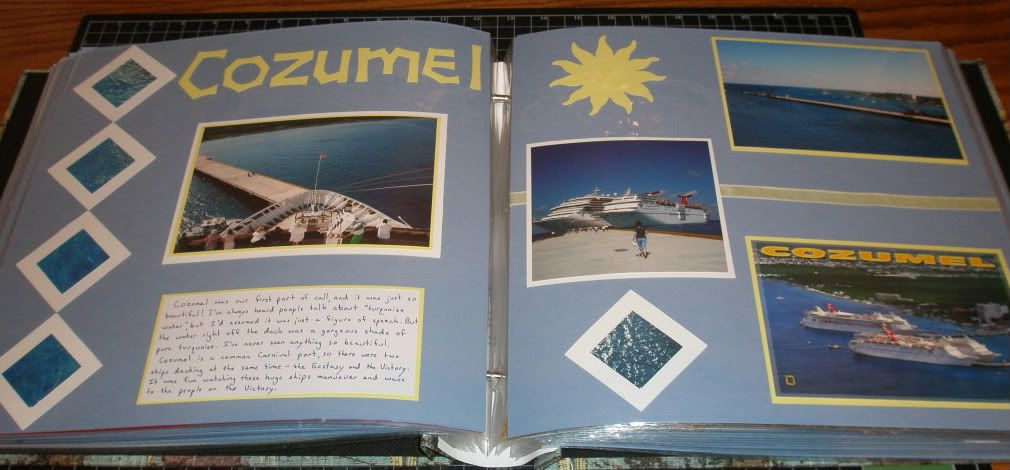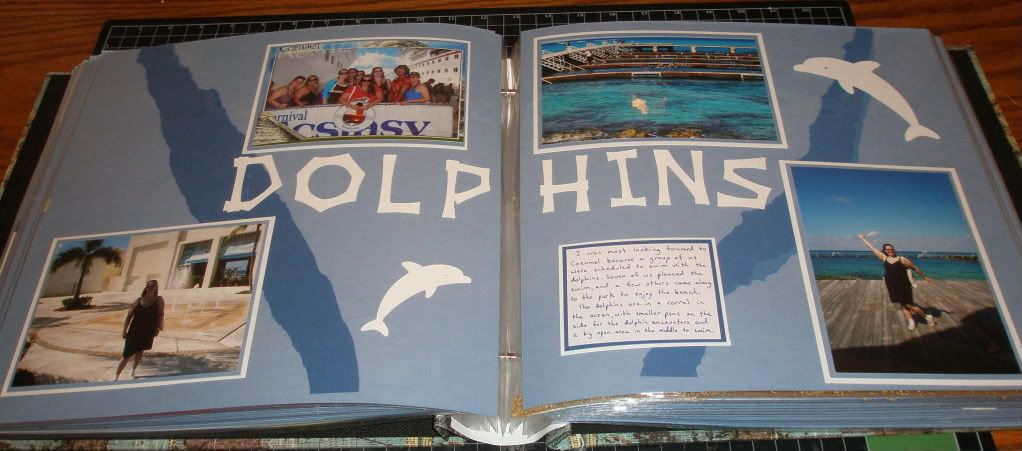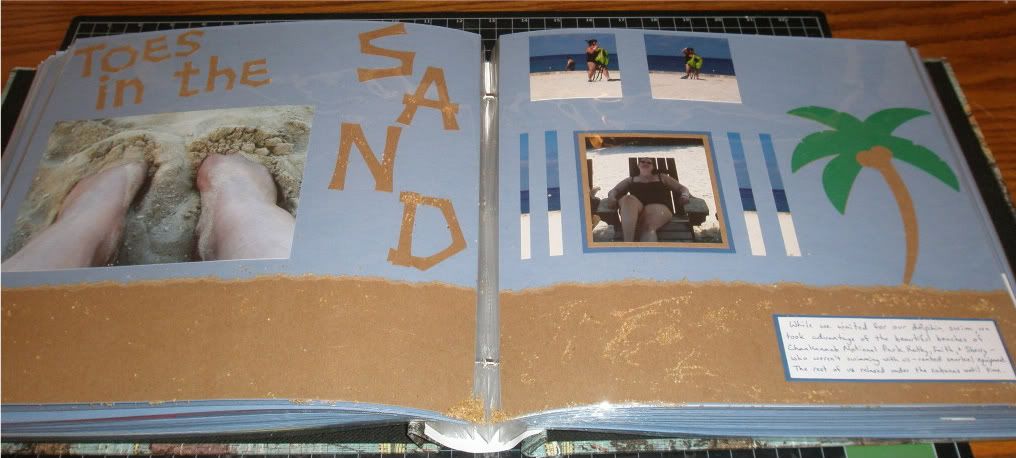 That's actual sand on the page. Some of it's come off and collected at the bottom, but most of it's stayed on. I like the effect. :)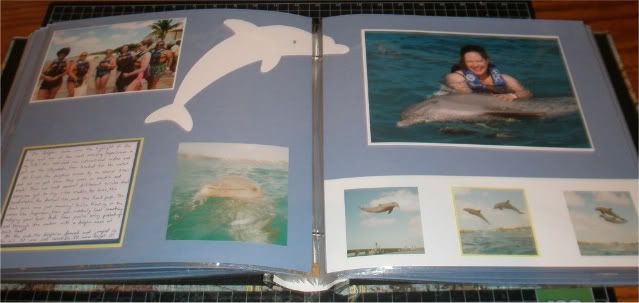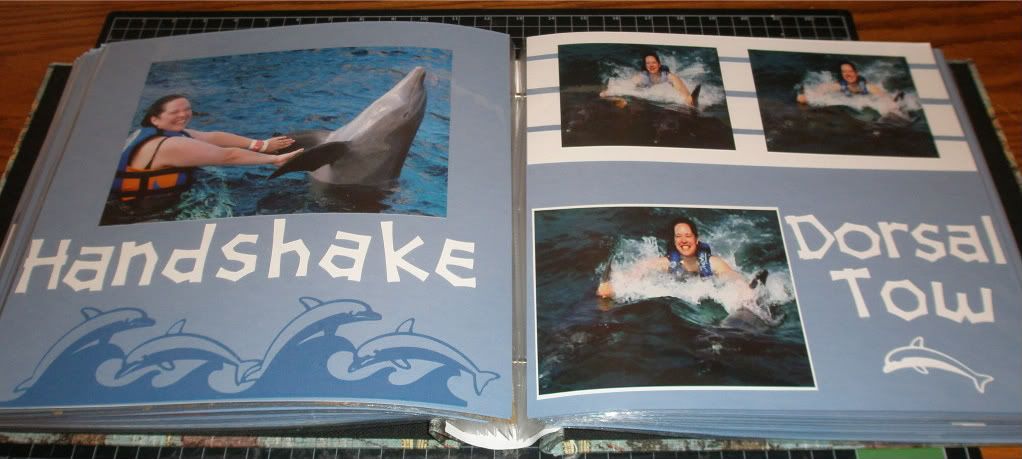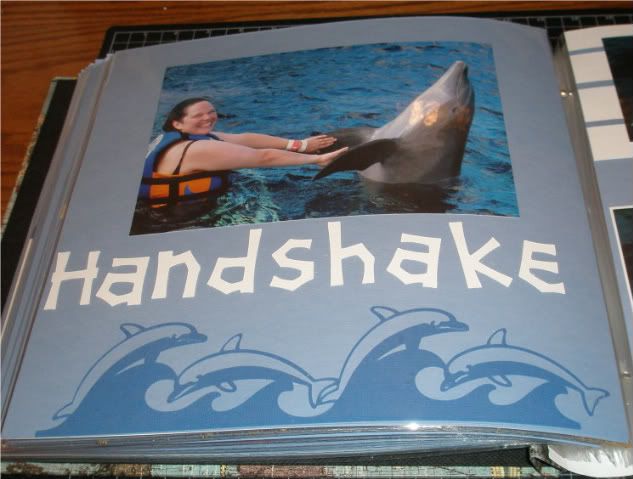 I had to take a closer picture of this one page to show the border. I adore this border! It's very detailed, though, and wouldn't cut properly much smaller.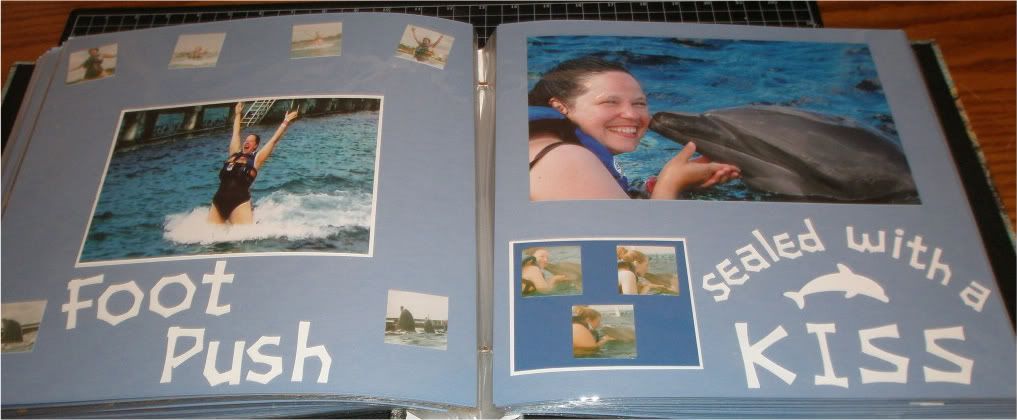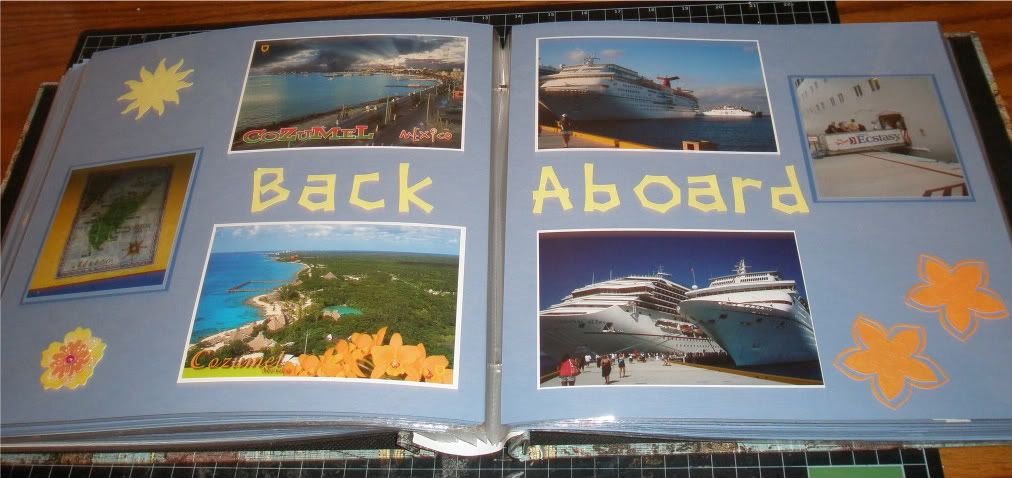 One more post to come! :)