ANOTHER baby calendar book! This one is a 12x12 I did for my honorary niece, due in August, Winnie the Pooh nursery.
(I love getting to use my Pooh Font cartridge. :D)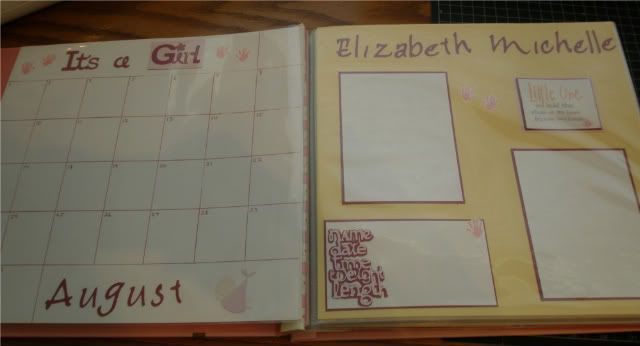 The text is "Little one, you hold the whole of my heart in the palm of your hands."